Family-Owned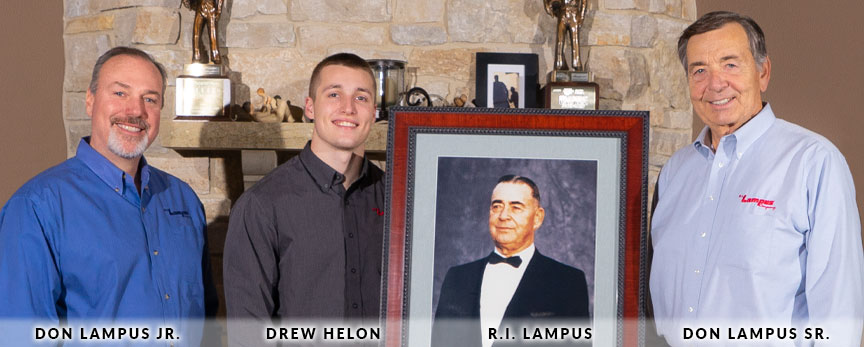 Since 1924, R.I. Lampus has been manufacturing quality concrete products and providing superior service to the tri-state region.

For four generations, the family-owned company has introduced the area to innovative outdoor-living, hardscape, and masonry products to accommodate consumer's needs through relentless product research and development.
​Western PA's Premier Concrete Products Manufacturer
R.I. Lampus Company is the largest manufacturer of concrete block and hardscape products in Western Pennsylvania.
In addition to its concrete block and hardscape products, R.I. Lampus' Alloy Division serves the carbon steel, stainless steel and cast iron industries across the nation.
The company has seven manufacturing facilities and a fleet of over 40 heavy-duty delivery vehicles serving the region.
Most recently, R.I. Lampus has strengthened its position as one of the largest tri-state distributors of clay brick and stone veneer products.
Our Headquarters