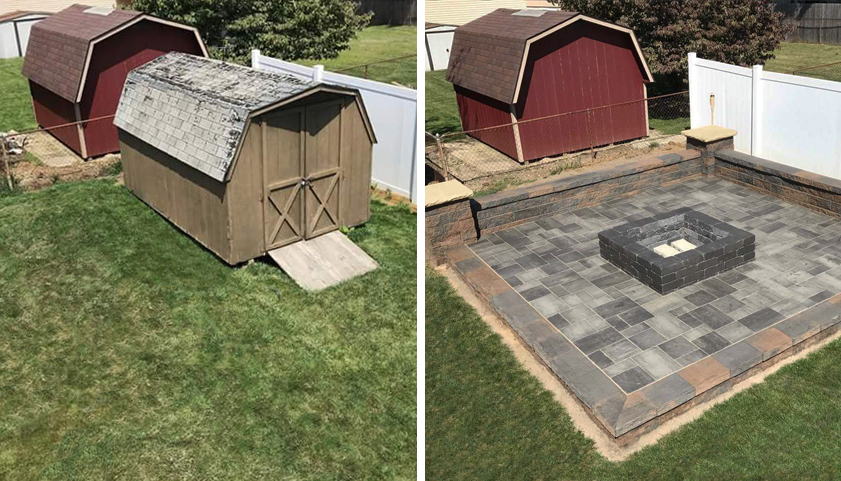 When the Steckman's bought their first home a couple years ago, they were already picturing an addition to their backyard. They had always wanted a fire pit and a patio.
So last summer, the two of them took their vacations to create the backyard they had always dreamed of. From start to finish, the job took them 10 days.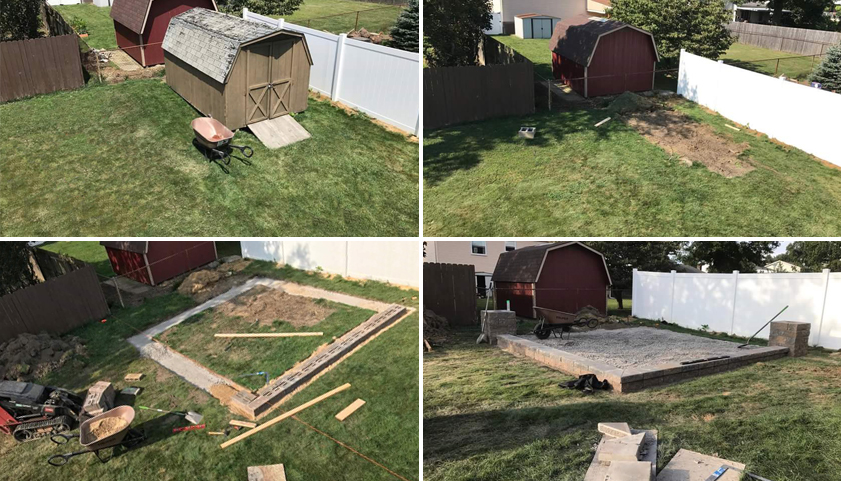 They chose Newport Versa-lok for the walls. Then they picked Slate Grandview for the patio and Anthracite Country Stone for the fire pit. All of which they purchased from the Lampus distributor, APLS. They completed the job with a polymeric sand and sealed it all.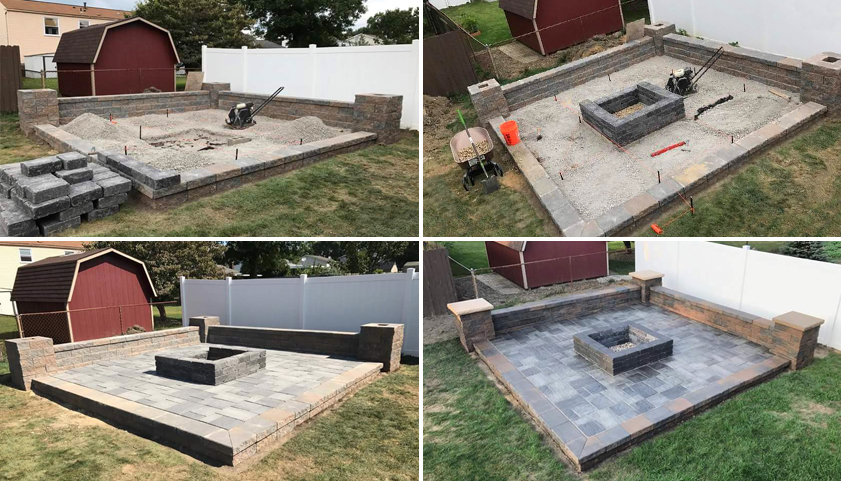 Chip explained that he was a hardscape DIY novice, "Never built anything like this before! I think it turned out pretty good for a couple rookie homeowners!! We're so happy with the products from your company." We are so glad they chose our product, too! It is possible to create a hardscape environment as a DIY project.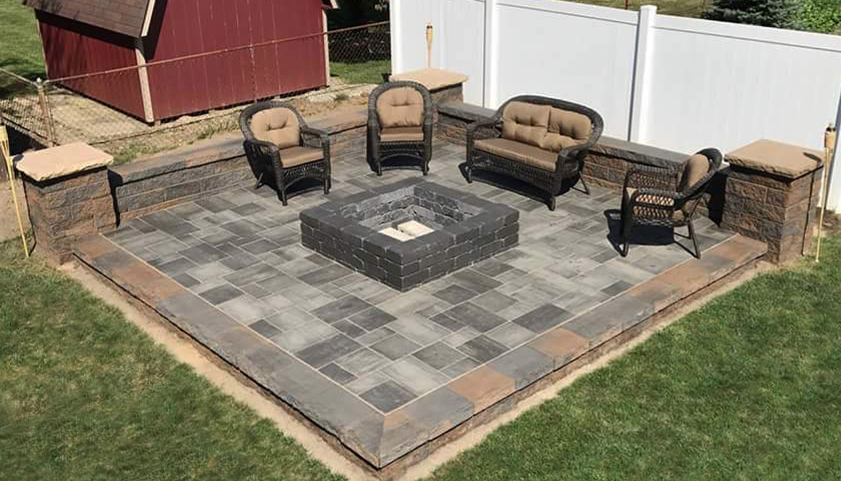 They even got to use their firepit at the end of the summer season! Looks like they had a great time!