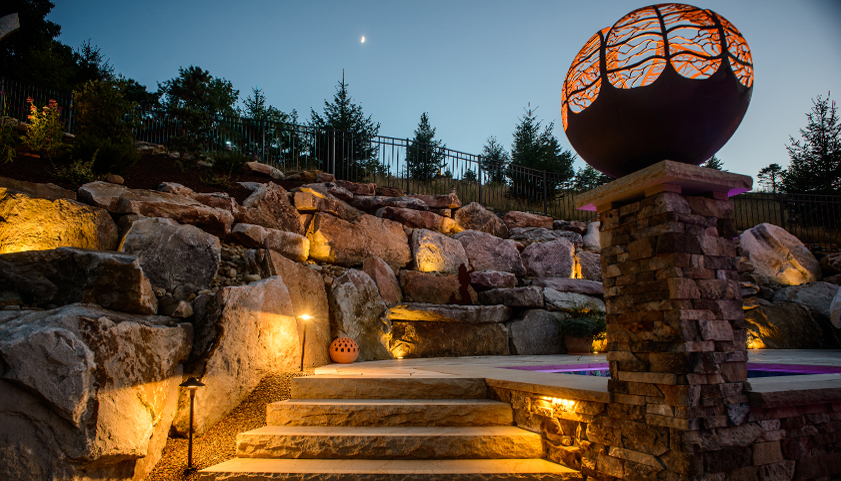 Backyard lighting changes as your wants and needs for your backyard change. Creating a safe and secure space for your family can become a number one priority as the years go on. You might want your lighting to set the mood for your patio. Or you could update your landscape and need new lighting. All of these reasons have different types of lighting solutions for each of them. Here we have 5 upgrades that we feel are most used for outdoor living.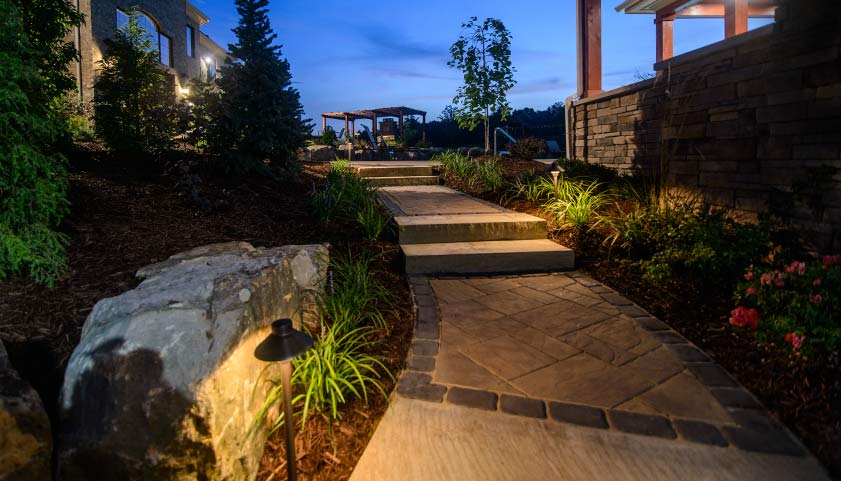 1. Pathway Lighting - Landscape rope is used to wind along your curved walkways and patios to create beautiful and subtle illumination. For fully lit walkways, landscape path lights are placed in an alternating pattern along both sides of the path.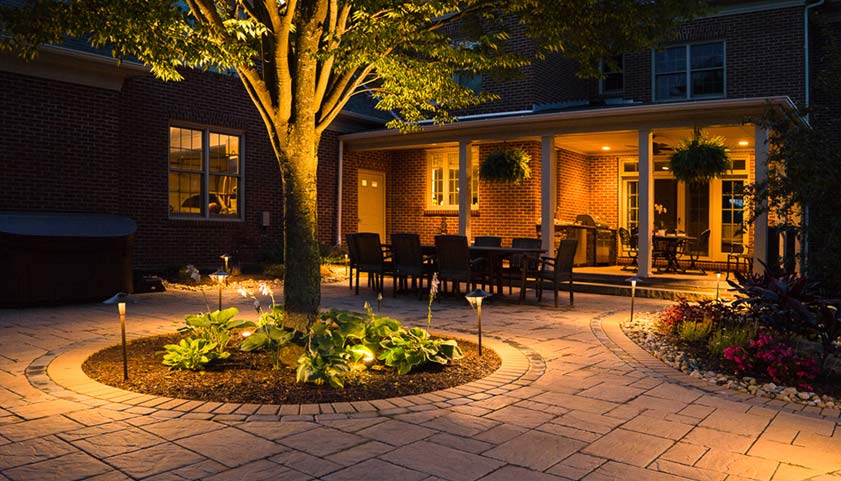 2. Accent Lighting - Accent lighting works well for trees, water features, and statues. Anything that you would like to display in your backyard at night needs accent lighting. Depending on the effect you want to create, you might use silhouette lighting, up lighting or down lighting (just to name a few of the more popular types.)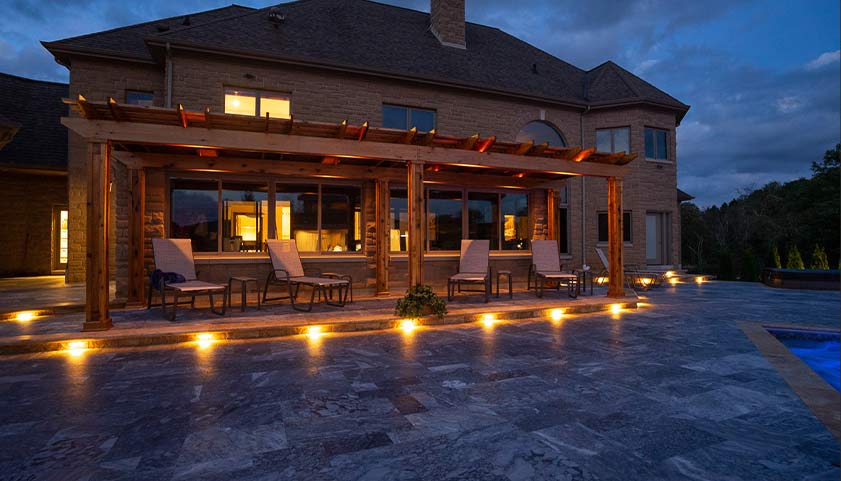 3. Hardscape Lighting - Outdoor LED tape is placed and anchored to the stone using adhesive. It is a cool way to create lighting without adding bulk to your hardscapes. Ledge and step lights are created to guide you and your guests safely around your outdoor patio.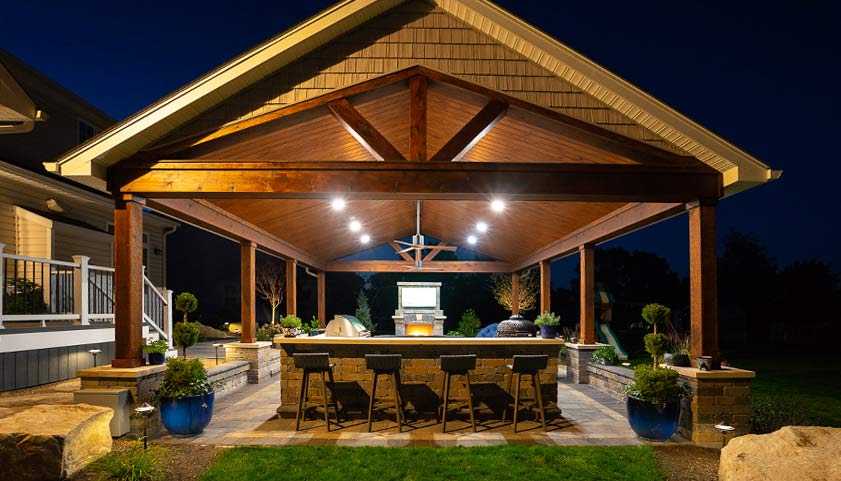 4. Recessed Lighting - Recessed lighting brings a clean lighting method to the outdoor ceilings you might have in your outdoor space. Adding a dimmer could allow for different activities like cards or board games under the pavilion.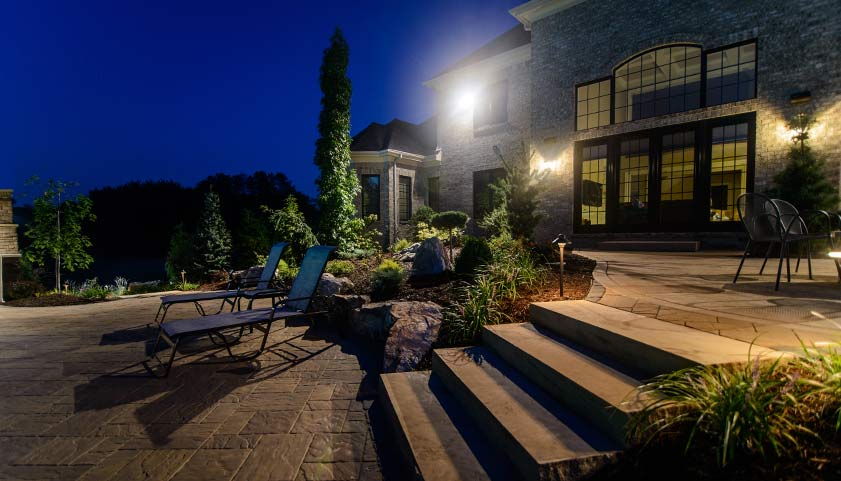 5. Security Lighting/Lighting Controls - Floodlights and motion sensors are meant to help you feel secure in your home. They can be placed strategically in areas that you wish to keep an eye on. Time and sunlight sensing lights are for when you need some light as the sun goes down at the end of the day. It is helpful in the winter to come home to a patio or pathway already lit.

All of these types of lighting each have their own uses for different designs of outdoor spaces. We recommend that you talk to your hardscape/landscape contractor when creating your project about what lights would work best in your space. If you need help choosing a trusted contractor in our area, you can always reach out to our Sales Representatives for their guidance. R.I. Lampus can help you find the right expert for your job!