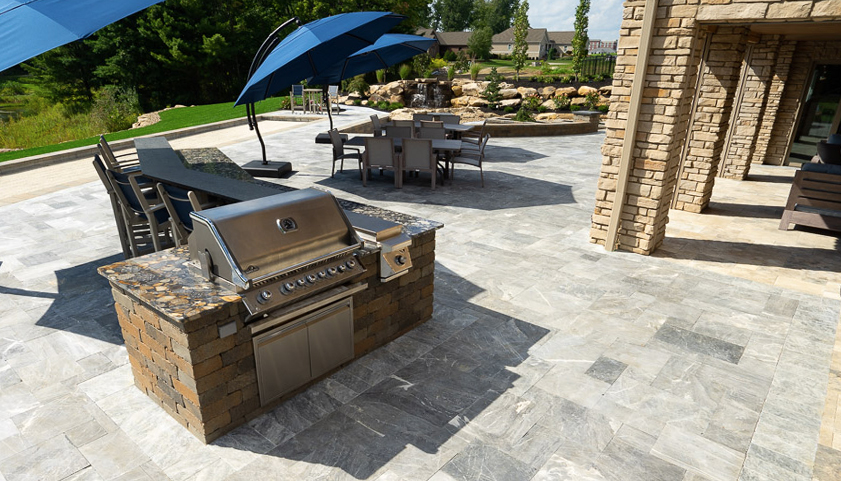 Tie your indoor & outdoor space together.
Especially plan on the exterior of your home to complement the colors chosen for your outdoor kitchen. Maybe you won't mind that it doesn't match but most people try to choose complementary retaining walls and pavers for their house.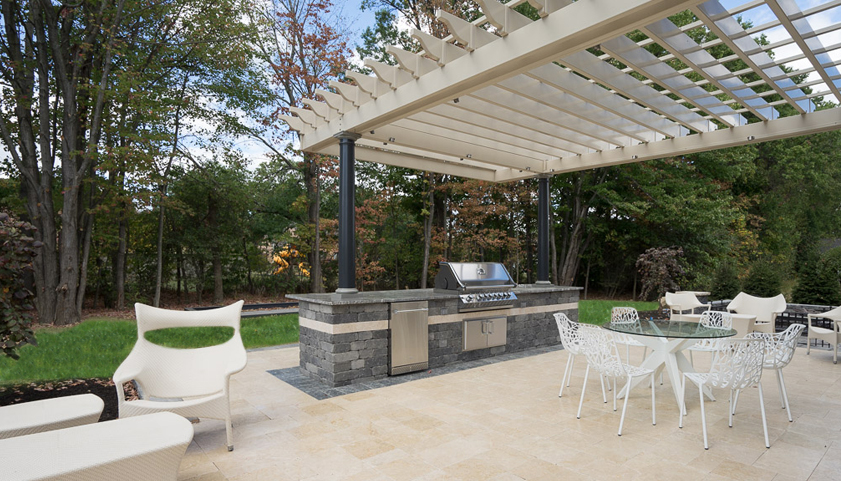 Create a layout that works for you.
Do you plan on using your space under the summer sun or mostly when the sun is setting? It will help you decide if you will need a cover of some kind for your outdoor space. A gazebo, pergola or awning could give you versatility in your space. Will you be adding this to an existing patio or starting with a kitchen and adding on afterward? These questions define what the primary use of your space will be.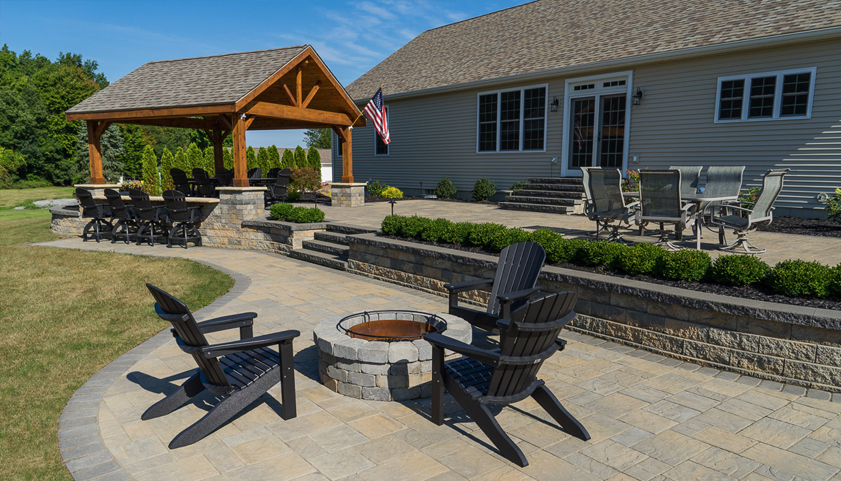 Separate your space.
If there are other parts to the patio, make sure that the design choices you make reflect a clear separation of kitchen vs. firepit vs. living space. It is hard to enjoy the space when one is placed on top of the other.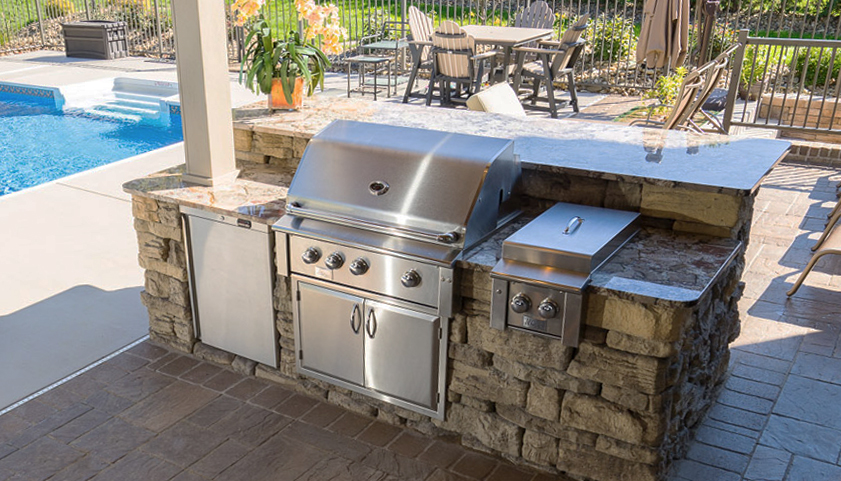 Choose your pieces.
Most outdoor kitchens come with grills but there are many incredible options for the kitchen space. Sinks, ice machines, and refrigerators provide the feeling that you can truly do all things in your outdoor kitchen space that you could do inside. Who needs a kitchen in the house with all of that outside?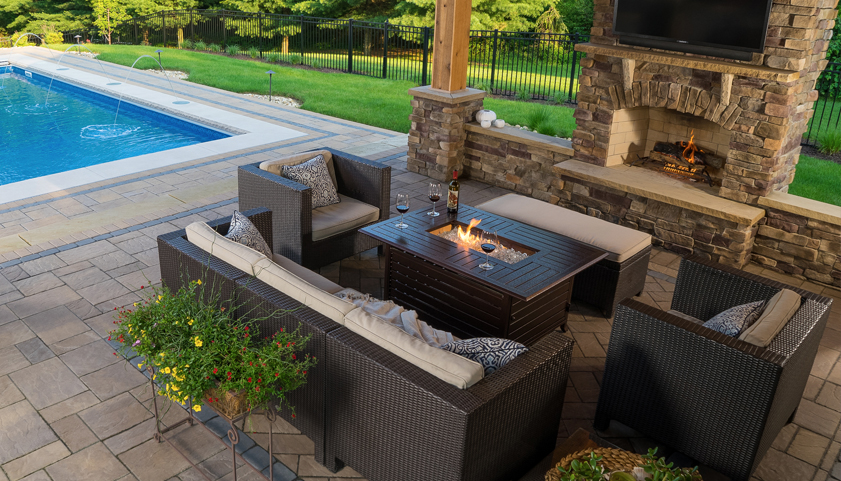 Décor is everything.
Just like interior design, outdoor living needs a little pizzazz as well! Choosing outdoor furniture and pieces that reflect the design you wish to convey will make your outdoor space feel as cozy as the inside of your home. Just try to keep in mind that you want the décor to survive in case of a rainstorm so choose things like outdoor pillows and cushions.

Now get ready to throw an amazing party and be the master of your new grill!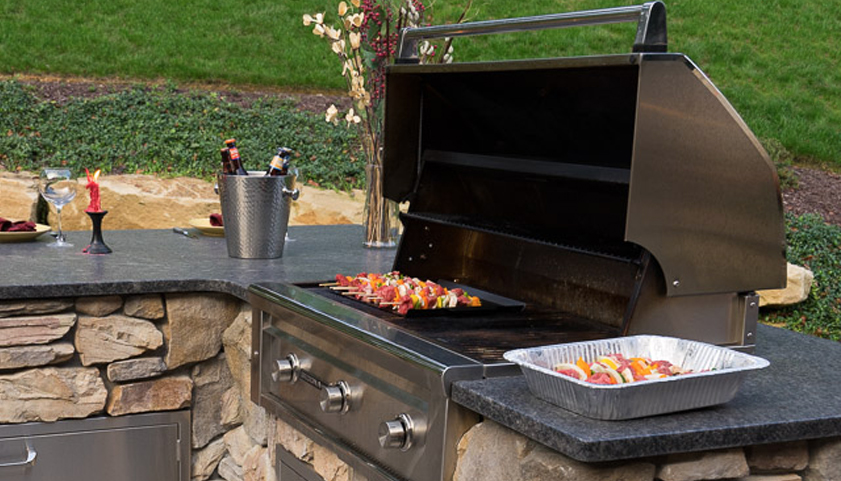 Tips for Grilling!
Have a clean grill before you use it each time.
Marinate but keep it brief - 2 hours max.
Direct v. Indirect Heat - Make sure to know what works best for different types of food.
Put out flames with the lid of the grill. Stifle the fire by removing the oxygen.
Once meat is off the grill, let it sit for a while. The juices in the meat will stay in while the meat is cut.