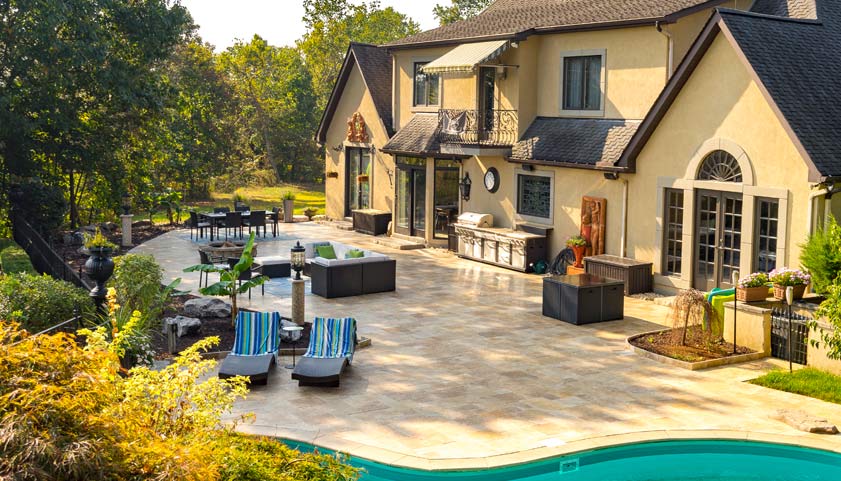 Designing a patio space can be exciting and sometimes exhausting! Many people know what the type of space they are hoping to create, but don't always see the bigger picture. Here are some mistakes to avoid when you are ready to get your project rolling!

Be wary of overcrowding the space. Fire pits, fireplaces, and outdoor kitchens look stunning, but you need to have the space for them. When thinking of a concept, be certain to allow room for furniture and walkways for you and your guests as well as leaving space between heating elements for comfort and safety.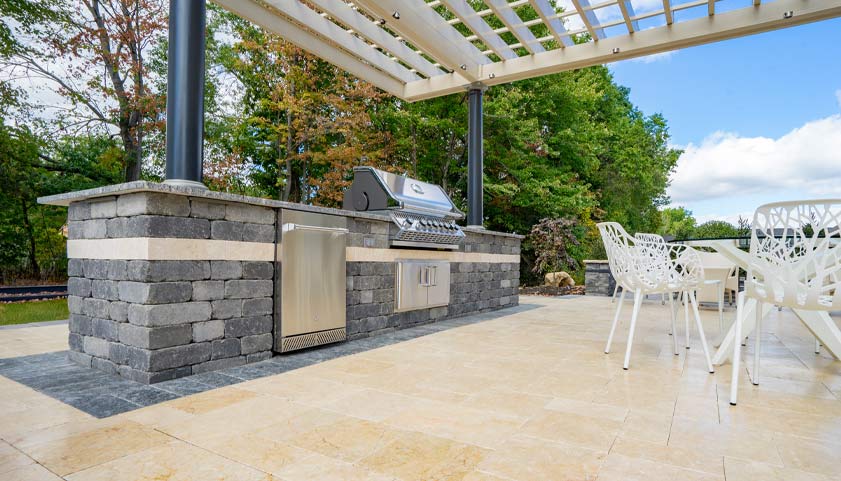 Building a small patio to one day expand. Always go bigger (If you have the space.) You will not regret a bigger patio. However, if you start small, the option of expanding later on might prove difficult and costly. Choose a design that is functional and within your budget. Just remember that you might not want to spend the money now, but for functionality, it might make more sense.

No pre-wiring or plumbing. Remember that if you want a patio to have lighting or a gas line in the future to have some pre-wiring done on that space. The same can be said for an outdoor kitchen that needs plumbing, as well. The alternative is waiting until you have the money to put in a bar or a grill. Then you would have to pay to have them tear down the work, place the wires or pipes and rebuild again. It could save you time and money in the future.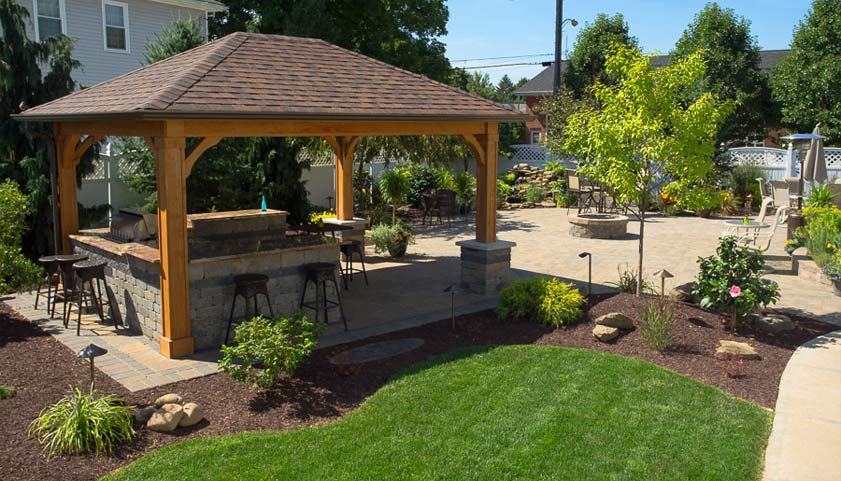 No green stuff. Don't forget about the landscaping around your patio. Not having flowers or plants will make the space feel cold and uninviting. Unsure of what will work? Speak to your landscaper—they should know what plants will thrive in your area.

Not taking Contractor's advice. Of course, you have a vision for your outdoor space! If you have hired a contractor, they might make some suggestions for your patio, as well. A contractor will know the colors that go well with your house. They work with the products and would know what pavers look good together. Heed their advice. After all, they are the experts. Don't worry! They won't forget your vision. So view your patio as a collaboration.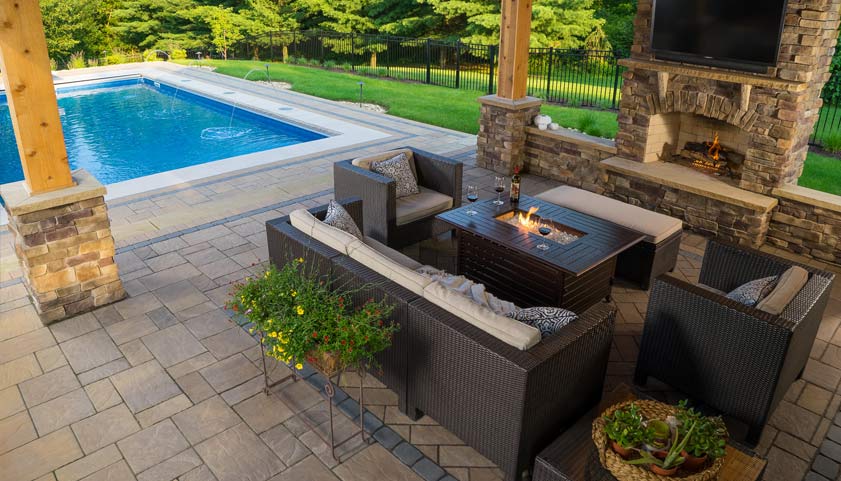 Not contemplating what type of outdoor furniture to buy. Cheap furniture will last you a season or two. Can it withstand the elements that occur the rest of the year when your patio isn't in use? Chances are that if you do not have a place to store your patio furniture, they will not survive many winters. You spent money on a quality paver patio—why would you go cheap on the furniture? Invest in pieces you love and possibly a shed to keep them looking new.

A lot goes into creating a space that is perfect for you and your loved ones. Don't let these mistakes get in the way of the backyard that fits you best!