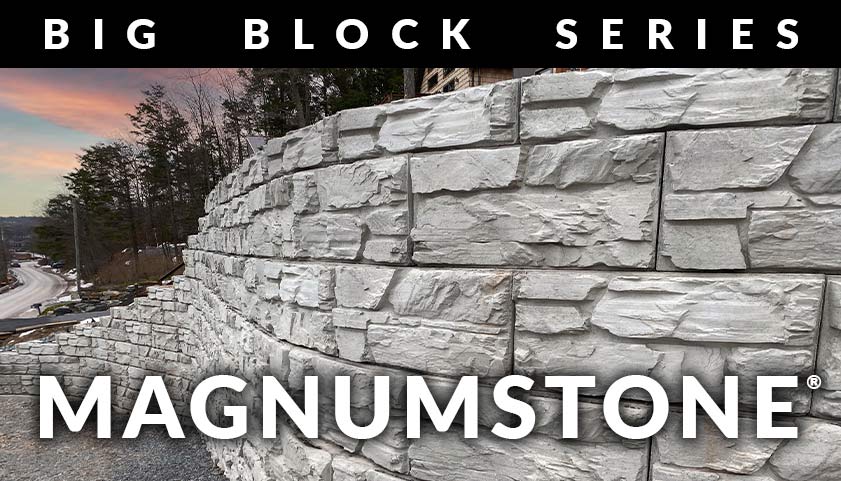 For an innovative installation process when building a sturdy retaining wall, MagnumStone® is your go-to block.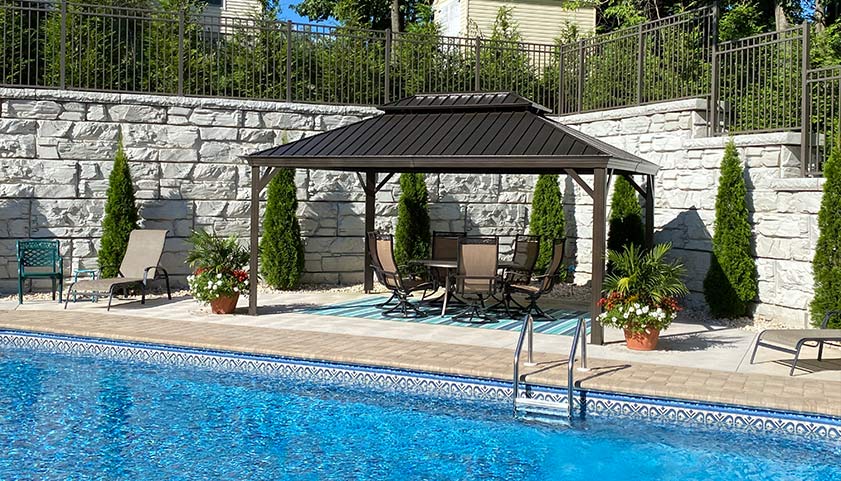 MagnumStone® is a dual purpose wet-cast product that has an aggressive textured shadowing affect that is far nicer than your typical commercial product. MagnumStone® is available in standard and half high heights. MagnumStone® block also has base extensions that reduces the need for excavation on jobs. R.I. Lampus Company offers this product in a natural tone.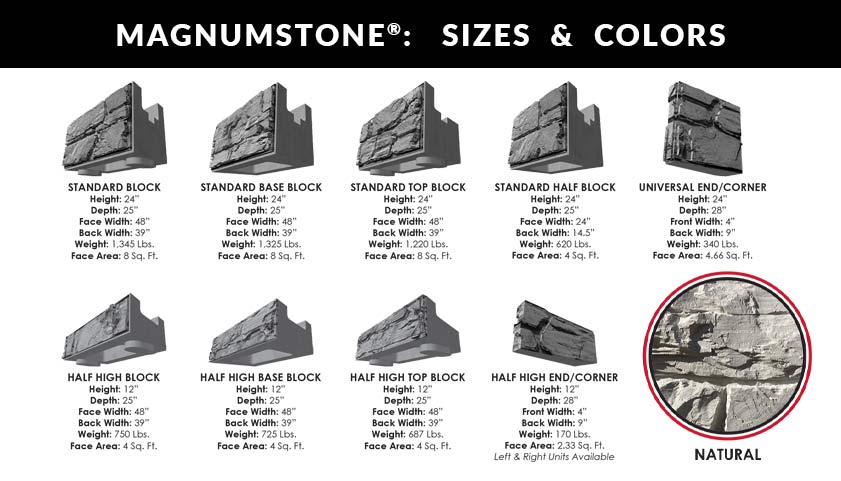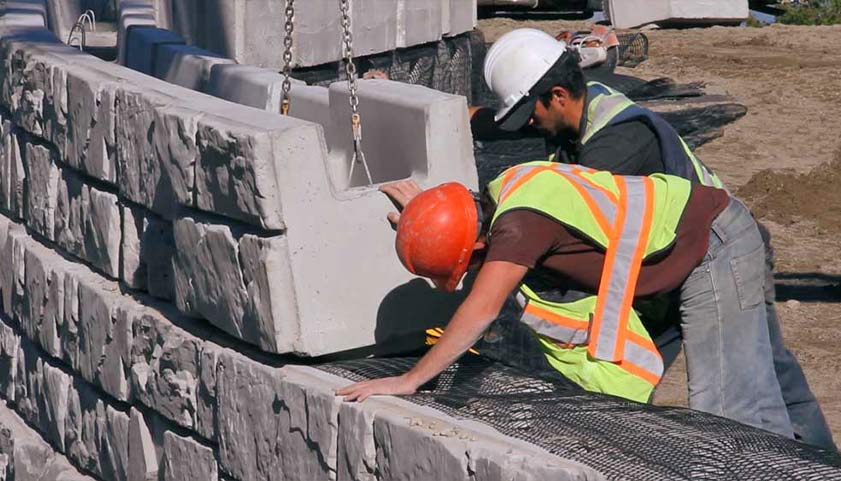 Because of the excavation reduction with MagnumStone®, this is the perfect product to use in areas where there is a sloping hill with not much depth for digging. The half-high units create a soften step down in commercial applications. The height and size makes this product a great fit for residential applications as well.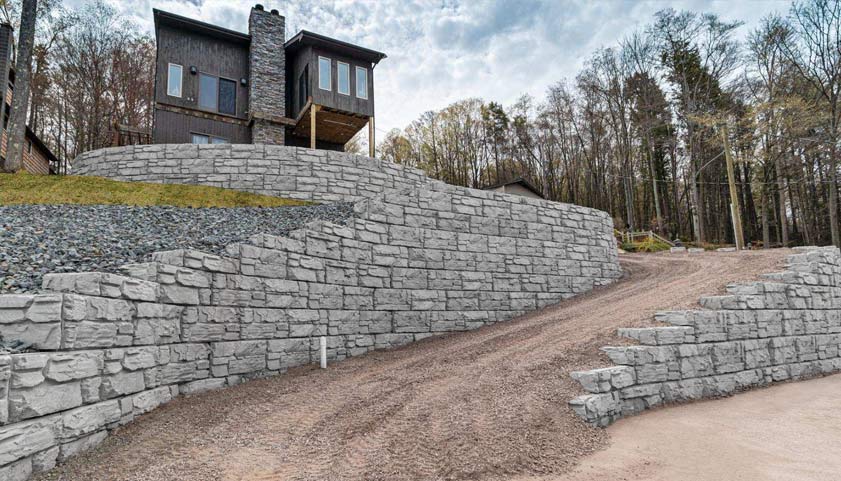 As we wrap up this blog series make sure you read the first to parts of the series featuring Rosetta® products, Grand Ledge and Outcropping. Also check out the R.I. Lampus Idea Gallery for more inspiration.