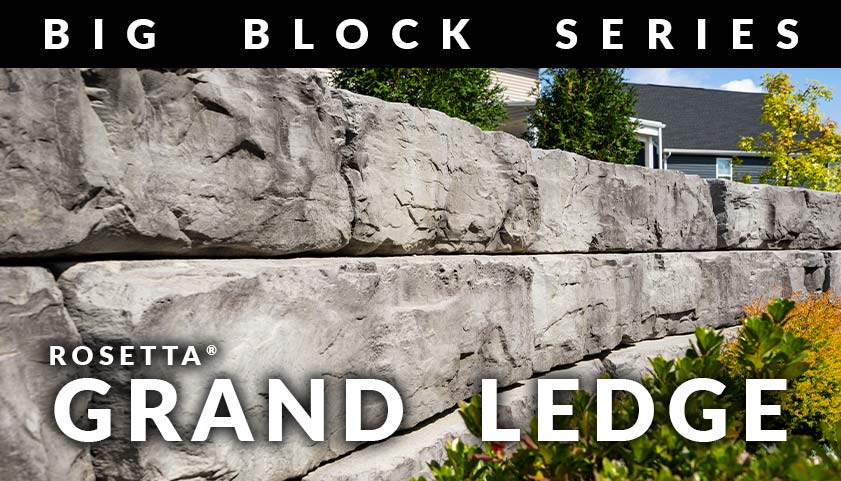 With building season right around the corner, this blog series is meant to not only educate you on what 'Big Block' options are available, but also to get you excited to add one to your outdoor space. Make sure you continue to follow along all month to find out more about 'Big Block' products we love.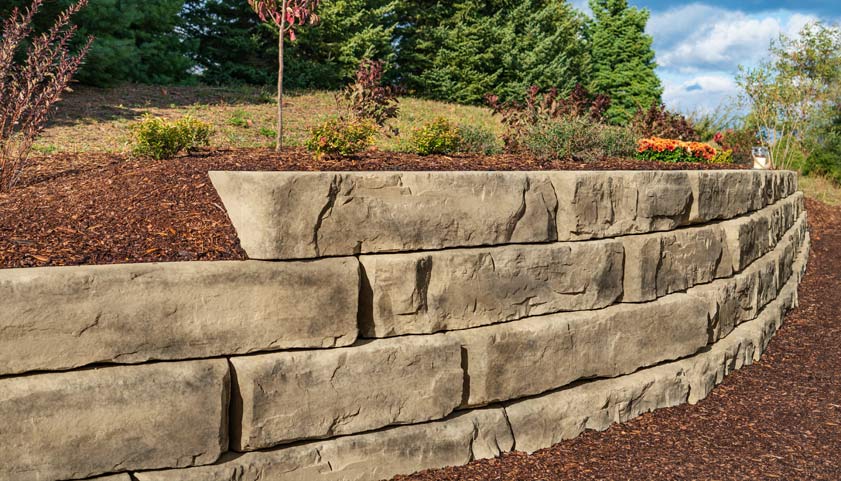 Rosetta
®
Grand Ledge is a beautifully made wet-cast retaining wall product created to emulate real natural elements while being strong and sturdy in outdoor-living spaces.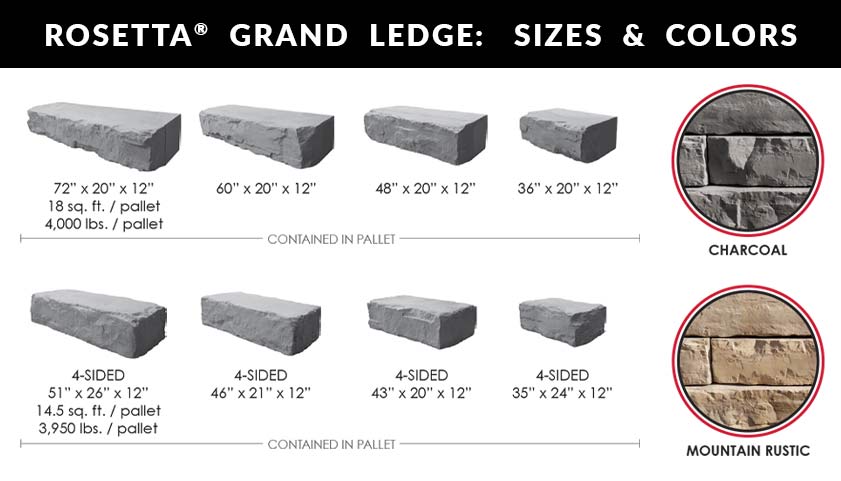 This wall block is created in a wet-cast process by placing color and concrete into a mold. This particular wall unit is produced by R.I. Lampus Company in two different colors: Mountain Rustic and Charcoal. With multiple block sizes and 4-sided options available, this retaining wall product is the perfect option to establish a grand and authentic build.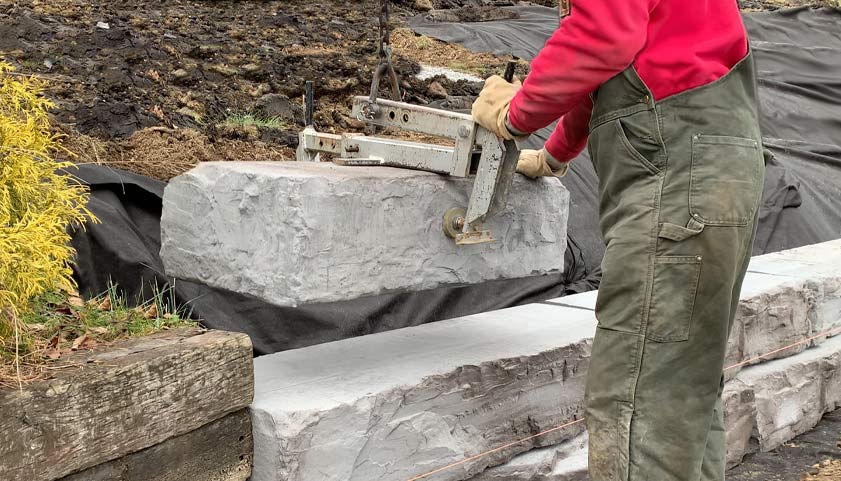 Grand Ledge is intended for linear or longer, sweeping curve applications. It is primarily used as retaining walls, but it can be used for freestanding walls and corners as well. Because of its larger scale, it ensures for a faster installation process.