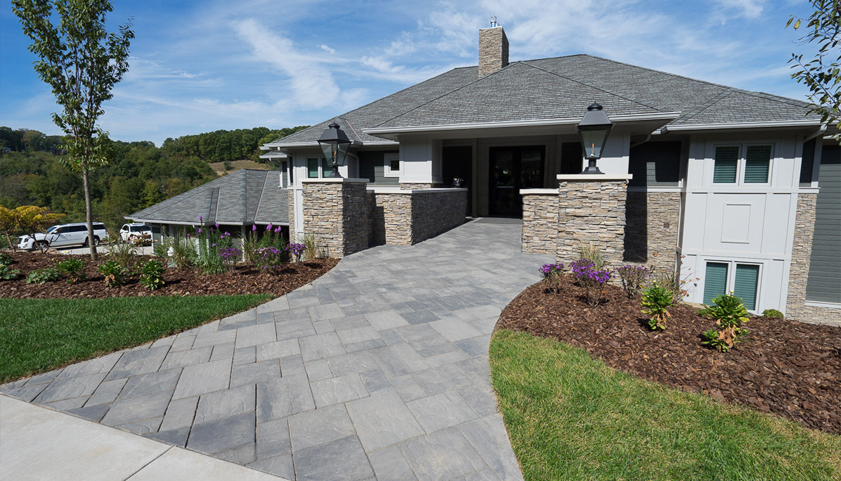 Are you considering putting in a new paver driveway? Looking at your walkway and realizing it needs a facelift? People sometimes believe that outdoor-living spaces only define your backyard and entertainment areas, but there is much more to hardscapes than that.

Driveways and walkways are just as, if not more, important to the exterior appearance of your home. These spaces are the first thing people see when they arrive and set the tone for what's to follow. Having well-designed and constructed entryways can also raise your home's overall value because curb appeal goes a long way.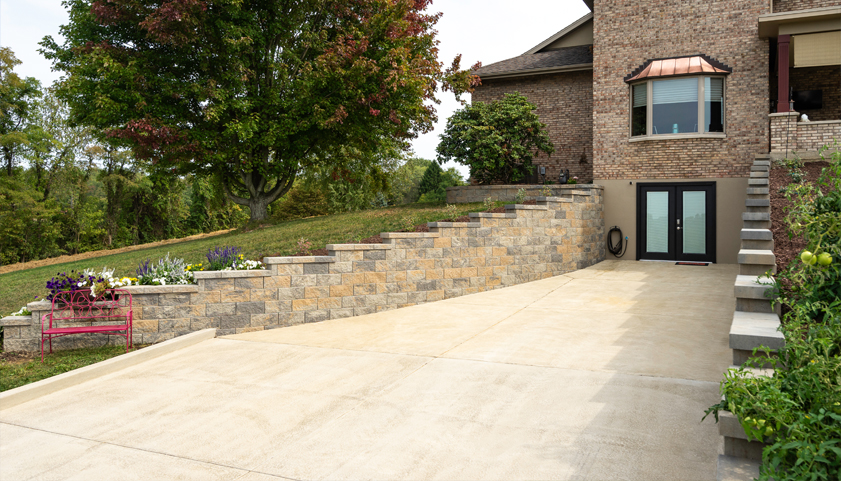 Most commonly walkways and driveways are created from concrete. Poured concrete is a cost-efficient option, but did you know more is available for creating a beautiful entrance to your home or business?

One option is stamped concrete. This is an elevated and more decorative version of everyday poured concrete. Stamped concrete is created by using large, rubber mats on top of still-curing cement to create an impression. The shapes and patterns can range from rustic-looking stone to wood plank impressions. You can also add color to the cement to create even more dimension.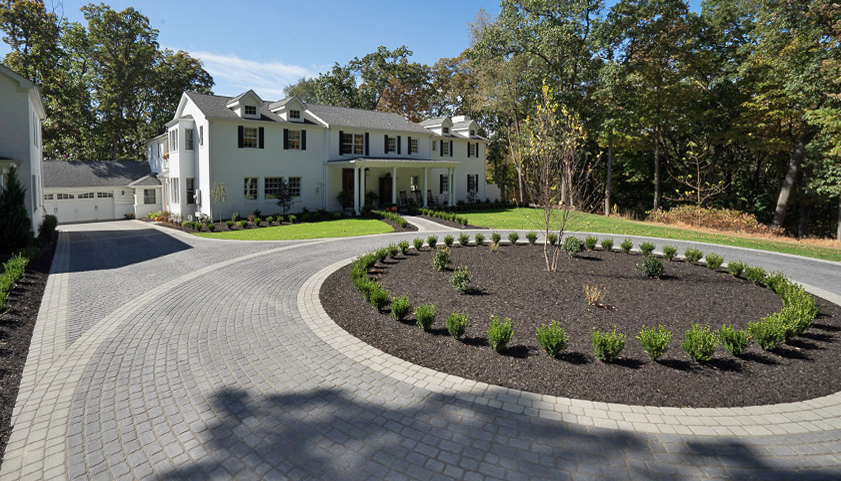 Another option to create walkways and driveways with dimension, is by using pavers. Paving stones can create a patterned walkway or driveway, allowing a homeowner to show off their style and aesthetic in the front of their home. You can add borders along the edges for variation in color and design too.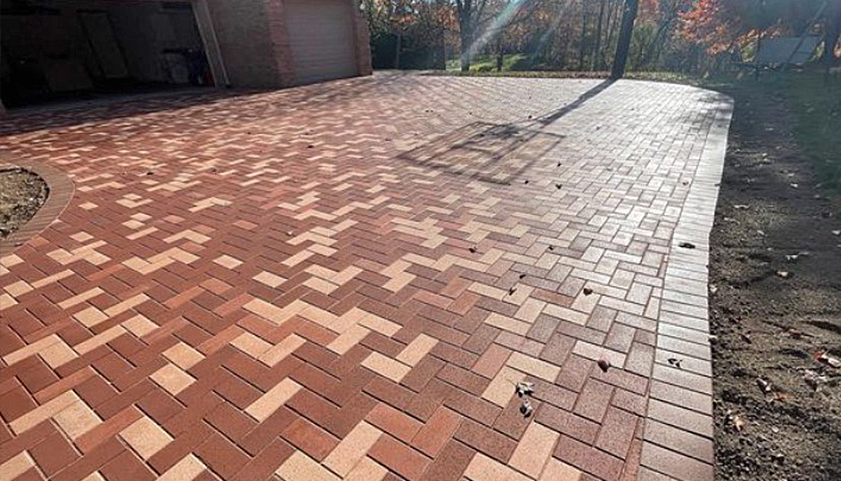 Brick walkways and driveways are another tried and true option. A typical pattern used with brick is running bond. This pattern is achieved by laying each brick horizontally. It creates a more traditional look and is one of the easier patterns to produce based on less cutting and waste created.

For more interesting patterns using brick, a homeowner or business owner can consider a basket weave or herringbone pattern for their walkways and driveways. Basket weave is created by placing two bricks horizontal and two bricks vertical. Herringbone, a pattern that has become more and more popular over the past few years, is one of the more visually pleasing patterns. It is created in a zigzag shape to replicate the look of fish bones.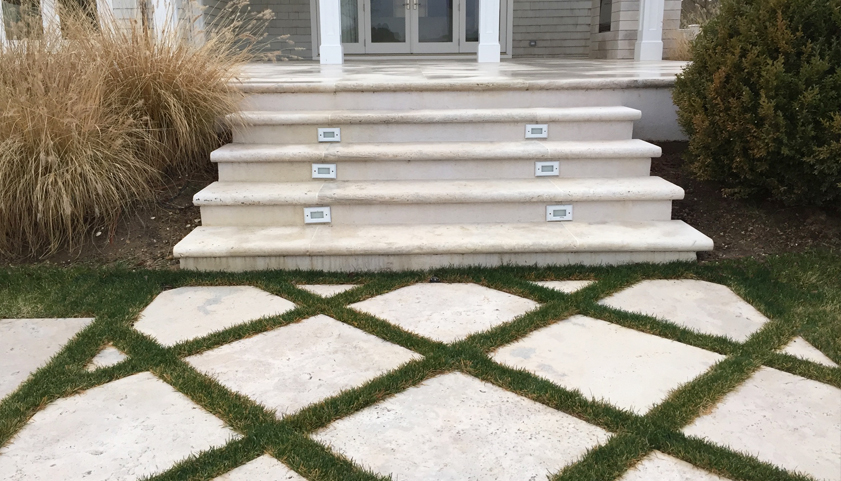 Permeable solutions are always great for driveways and pathways as well. As aforementioned in a previous Lampus Blog, "Permeable paving systems are pavers that have appropriate joint spacing to allow water to infiltrate at a rate for adequate drainage." Check out the Permeable Pavers blog in its entirety here.

Some options for permeable solutions would be stepping stones for walkways or using paving stones with large joint spaces in between. You will even see people let the grass grow up between pavers in driveways to create a very 'green' and aesthetically-pleasing parking area.

However you decide to proceed, always keep in mind that the entrance to your home is the first impression you make on guests. Not only should it be safely constructed, but also reflect what's to come once they enter your front door.