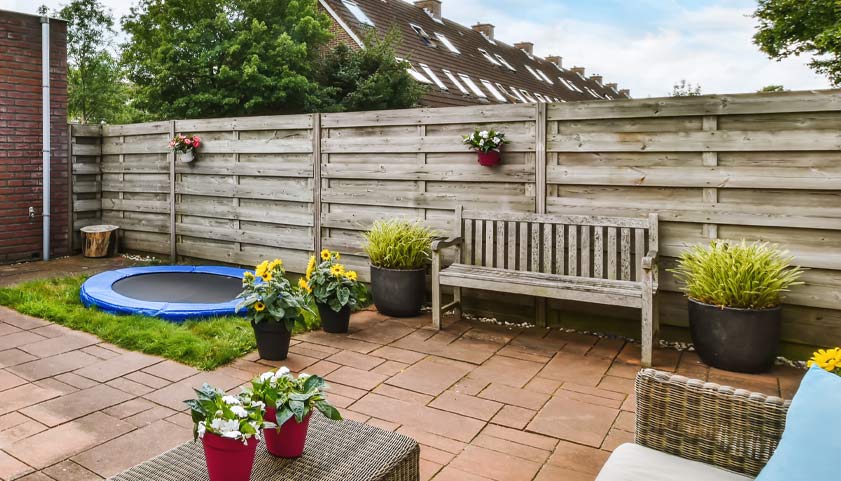 Choosing a fence style to install in your outdoor space is a big decision. Whether you are choosing a fence to enclose or protect an outside area, fences can change the entire appearance and function of a space. The options are endless. Below is a compiled list of some fence options available for installation.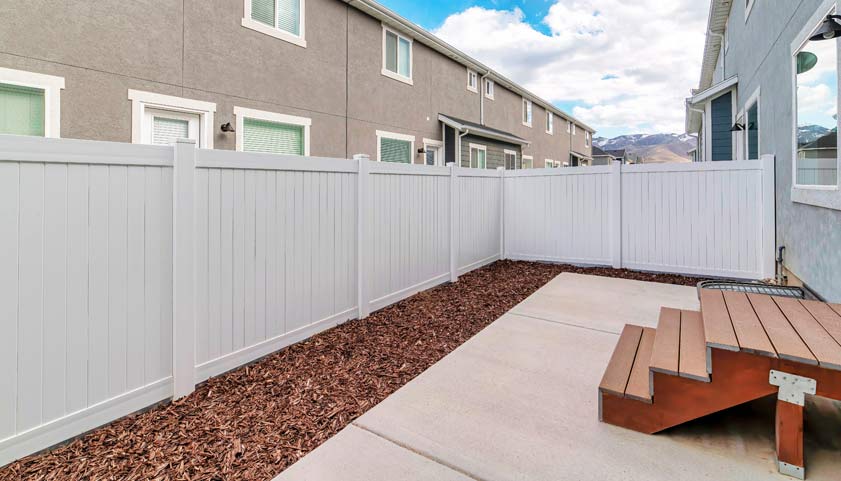 1. VINYL – Vinyl fences are a more popular choice amongst homeowners who want a high end look at a lower price point. Vinyl fencing is made in a variety of shapes and sizes and is typically used as a privacy option for homes.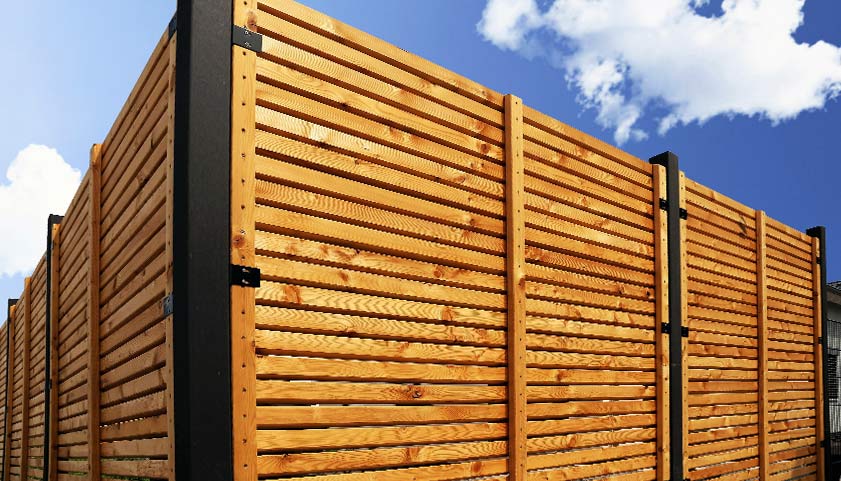 2. HORIZONTAL WOOD PLANKS – Horizontal wood plank fences create a cool and modern look. Placing the wood planks horizontally instead of vertically adds style and a certain aesthetic to a space.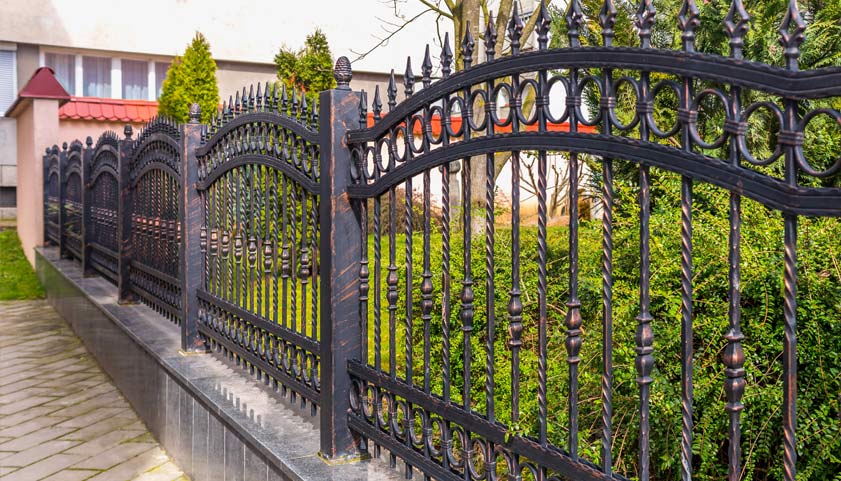 3. DECORATIVE PICKET – This type of fence takes the standard wood picket fence and cranks up the style. Typically a decorative fence is made from aluminum or less expensive material, but some homeowners are still using wrought iron for a long term investment. The added touches of detailing on decorative style picket fences can customize your home and enhance your outside spaces.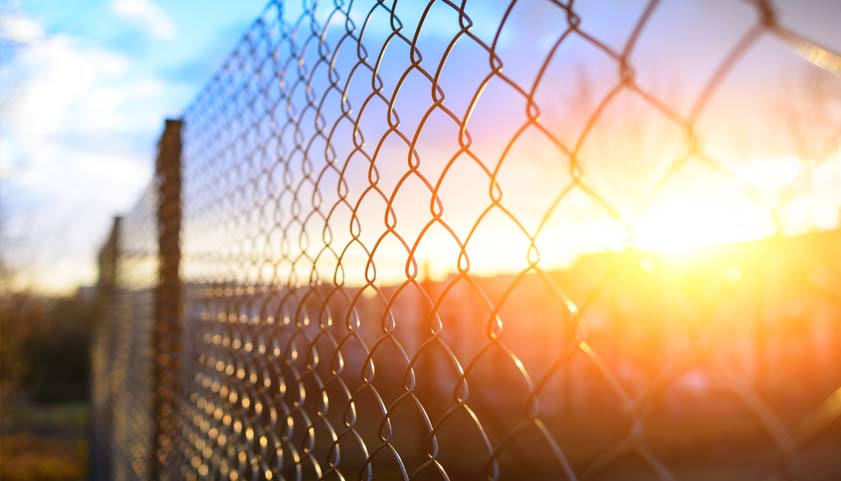 4. CHAIN LINK – Although not the most aesthetically-pleasing option on the list, chain link fences get the job done when it comes to containing areas and separating your outdoor spaces from adjacent spaces. They also give you what you need at a good price point. Installation of a fence like this is also easier and not as labor intensive.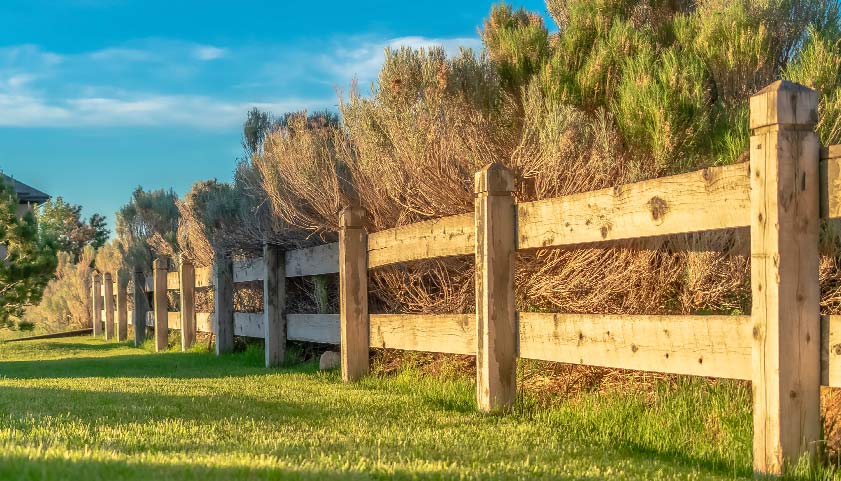 5. SPLIT RAIL – The Spilt rail fence is created with a post and rail system. This style will not contain your space from kids or pets getting out, nor will it keep trespassers out. Typically it is used in a rural setting from containing larger animals like cows or horses. People have begun putting them in residential settings creating a style over fulfilling a function. The installation is one of the easiest and perfect for Do-it-Yourselfers.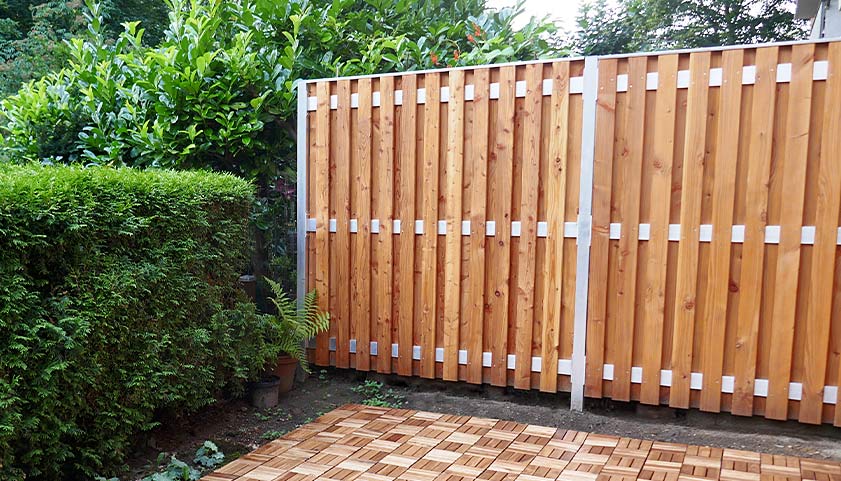 6. SHADOW BOX – Shadow box fences are a cross between a privacy fence and picket fence. Typically made of wood, this type of fence offers more durability due to the way it is constructed with alternating pickets. It also serves as a good security style fence since the spaces between each slat are too tight for anything to get through. If you're looking to add a wooden fence to your yard with a little extra something, this is for you.

There are so many options when it comes to fencing even beyond this list so, do the research and find something that fits your style and space accordingly. Always remember to check with local codes and HOA guidelines before you make decisions like this, to see if there are any restrictions on materials or placement. It is also a good idea to check with neighboring homes to see if they would like to join in on the project, or if they have any opposition.