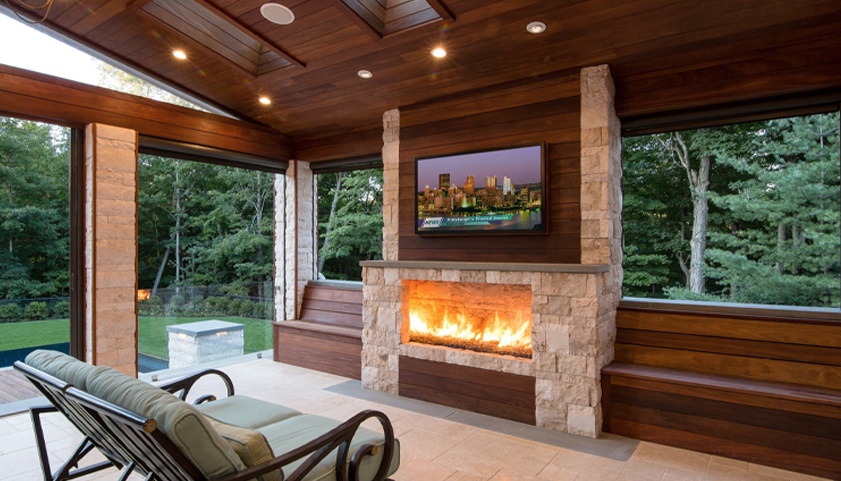 In today's world, there are endless amounts of technology at our fingertips, from little ones watching YouTube videos on small tablets, to being able to control your security systems from a beach somewhere. Did you know that you can utilize your smart devices in your outdoor-living spaces too?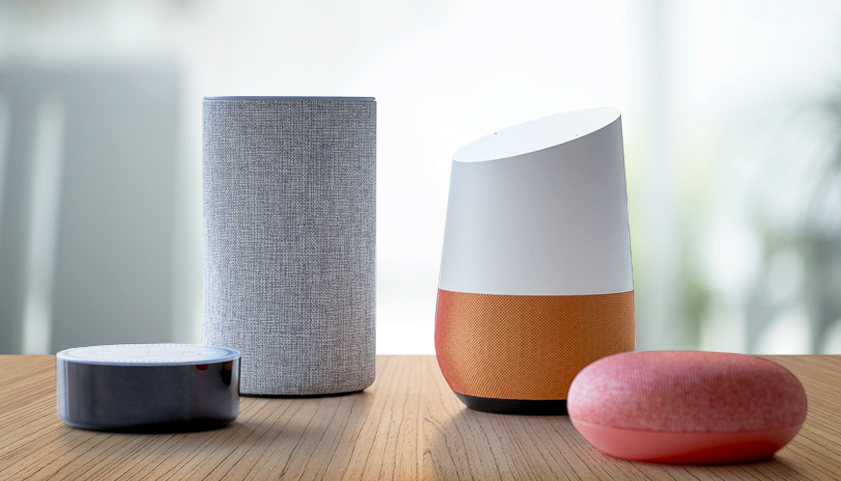 Smart speakers, like Alexa Echo or Google Nest, are great for staying organized, compiling grocery lists, or getting the kids awake in the morning. But they do so much more! You can also use this intuitive technology to control features outside. Utilizing this kind of technology can make your outdoor oasis seamless.

Whether you are Team Amazon, Team Google, or have no clue either way, there is a device for you. You can give commands to the smart device while you're sitting down on your patio after a long day. You can simply speak out loud to the smart device and say, "Hey Alexa (or Google), turn on under-cap lighting!", and it will turn right on! Your lights are on and you didn't even have to get up.

The first and most important step is to get your smart device set up. The best way to do so is to follow the directions that came with your Google Mini or Amazon Echo. Using the apps on your phone or smartwatch that coincide with the device you own is the best way to have full access to all the features smart devices can offer too.

There are specific lights made for Alexa, so if your budget allows, you can buy all the bells & whistles that go along with your smart device, but it's good to know that you do not have to break the bank to have these features in your backyard spaces.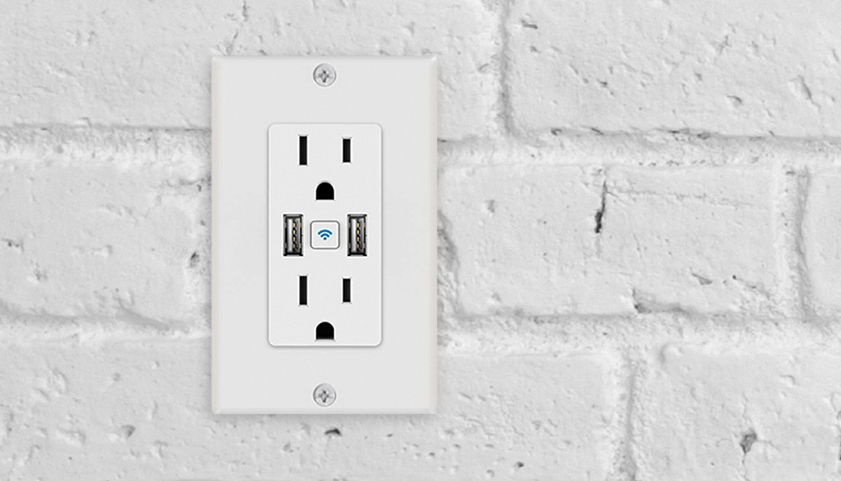 A good tip to know is that you don't have to go out and buy specific lightbulbs or switches to work with your smart devices. There are plenty of brands of smart switches and dimmers that are compatible.
The advantage of switches and dimmers is that they can essentially make your regular lighting "smart", giving them the functions that smart lighting has. All you need to do is replace the switch that controls your outdoor lighting with a smart switch. Rather than giving a command to the light itself, you can use Alexa or Google to send commands to the switch. This is just another path that leads you to the same end result and lets you take control of the light without replacing the light itself.

You can also use smart plugs. Smart plugs can do it all and are the 'handyman' of the smart technology world. They give you the ability to control basic on/off functions to any device that they're connected to. This can work for freestanding lights, plug-in floodlights, and anything else that connects directly into an electrical socket. Another great workaround and alternative to going out and getting all-new lighting to sync to your smart device.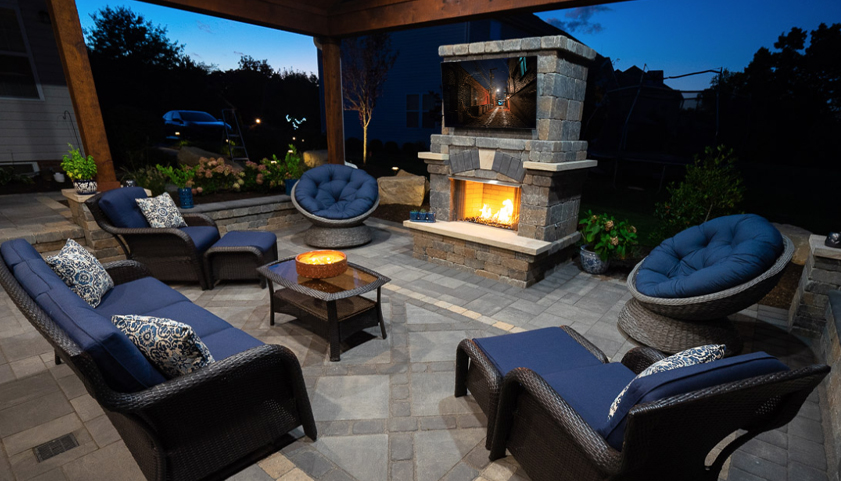 So, whether you are planning your outdoor spot now, or you're already all set up outside, know all your lighting and technical options. Make the space an area you can enjoy, uninterrupted.

Visit the link below for all of the top-rated smart device options in 2022, to find what works best for you.
https://www.tomsguide.com/us/best-smart-home-devices,review-2008.html