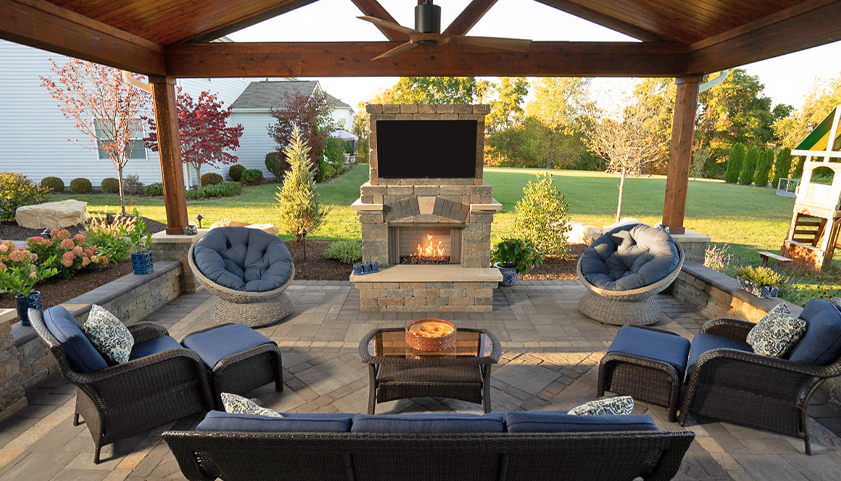 Since this pandemic, people have really invested in their outdoor-living spaces and consider them an extension of their homes. With the 2022 summer season in full swing, consider some of these newer trends to spruce up your outdoor space and make it even better than it is.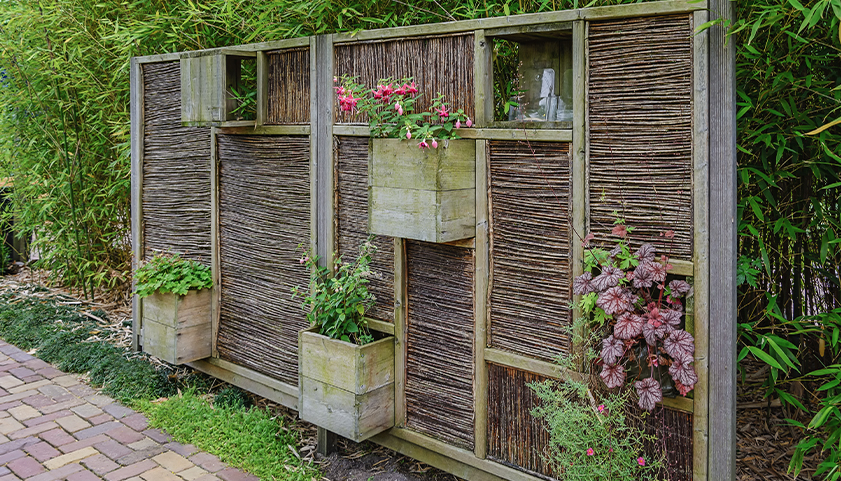 Vertical Gardening:
According to recent statistics, gardening is at an all-time high among people of all ages. It is no wonder that one of the newest outdoor living space trends has to do with the hobby. This year, vertical gardens have taken off. Vertical gardens are not only modern and aesthetically pleasing, but they also serve some really practical purposes for homeowners. Vertical gardens are perfect space savers in your backyard to maximize the area you have. These styles of gardens can also double as privacy fences to give you that extra barrier between you and your neighbors for creating a personalized outdoor oasis. Lastly, vertical gardens are easier on your physical body when it comes to maintenance. No more leaning over and kneeling for extended periods of time. Vertical gardens are an outdoor-living trend that is sure to set your space apart from the rest.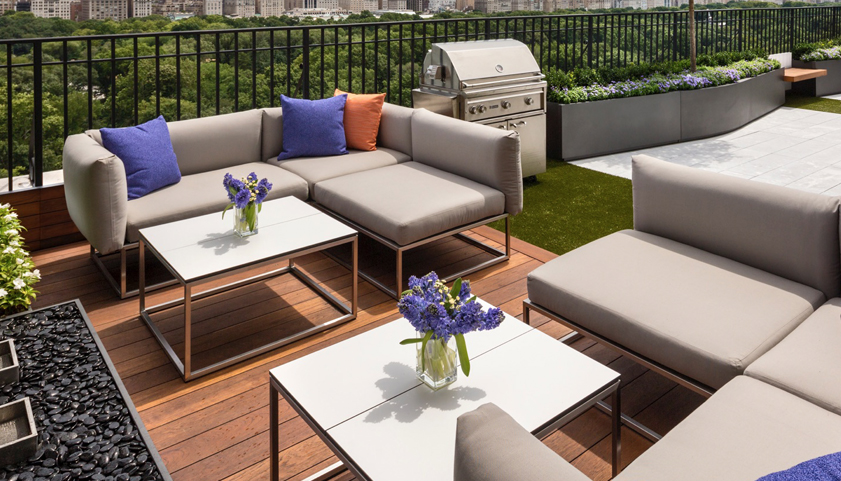 Modular Furniture:
Having a comfy chair or bench to curl up on in your outdoor space is a necessity, but try out the newest trend of modular furniture to take comfort and style to the next level. Modular furniture has really taken off over the last few years, especially indoors with couches and ottomans that can be rearranged in different combinations. Try taking this trend outside too. Not only is modular furniture a fresh take on traditional patio furniture, but it can also utilize your space in the best way possible. Chairs, tables, benches, and ottomans that can be swapped and rearranged make your outdoor area multi-purpose and highly functioning. So, keep modular furniture in mind, when you're ready to grab some new stuff to freshen up your outdoor-living space this season.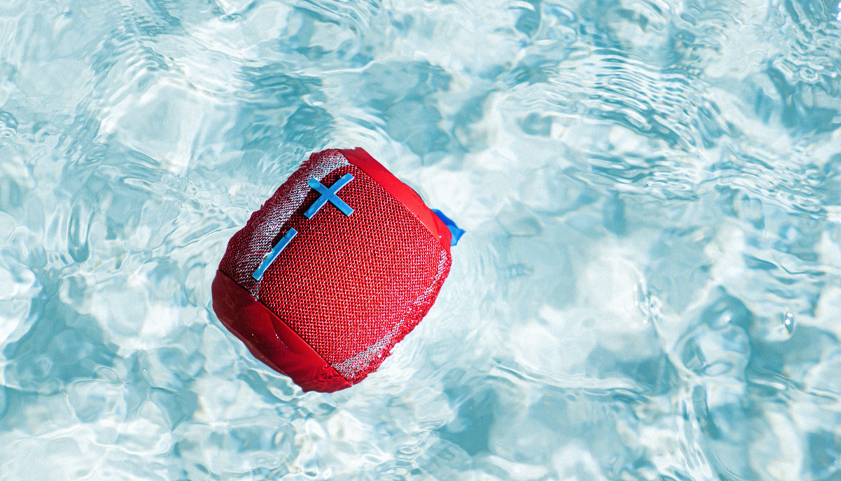 High Tech Additions:
Trends and technology go hand-in-hand, especially in our current society, so it's no surprise that there are even more innovative items to use in your outdoor-living spaces that are cutting edge in the technology field. TVs have been utilized in outdoor-living areas for years, but always consider doing your research on up-to-date options that are sleeker, more stylish, and function better in the elements each season. TVs will only get better from here. A newer technical element that is available to make entertaining a few steps simpler is the automatic grill robot. This device was created to maintain a clean grilling surface with just a push of a button. While you kick back and watch your Grillbot go to work, grab a cool drink from a new outdoor-pouring system. Outdoor-pouring systems are available to pour alcoholic beverages like beer or liquor, but there are also options out there for the 'non-drinking crowd as well. For the pool-lovers, floating speakers are a newer item to invest in for creating the ultimate outdoor party zone this summer. There are high-tech items for everyone available to help you make a space outside that you will never want to leave.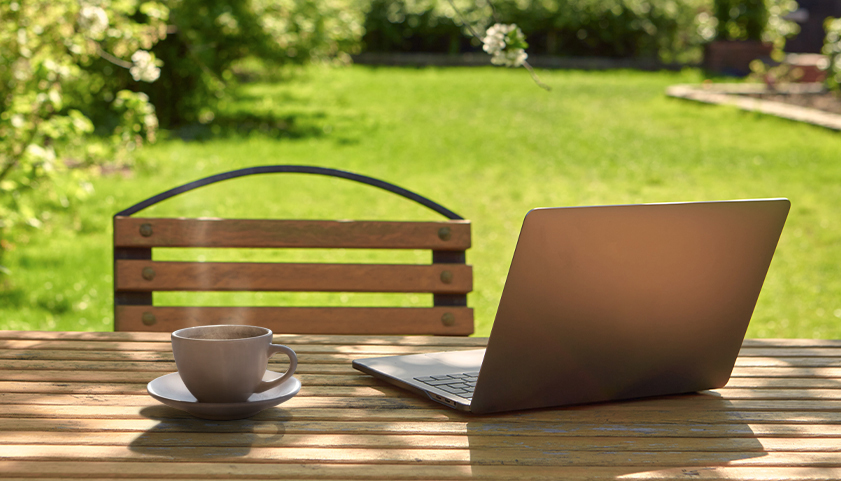 Outdoor Offices:
Working from home is one of the biggest changes in many people's lives since the start of Covid-19. Because of this, people are investing in their home offices. Some have even created separate spaces in their backyards. To create an outdoor home office, consider investing in a pre-fabricated shed. Instead of storing your rakes and hoses inside, make it an inspiring space where you can keep a desk, office supplies, etc. for working from home. If you are more into keeping your work stuff inside when you're not on the clock, consider some weatherproof pieces, like a long table or desk, to set in your backyard for when you want to head out from some fresh air while taking a Zoom call.

2022 has been a year of welcoming back some old routines, but no matter what flips back to what it once was, spending time in your outdoor space is not going anywhere. Take the time to invest in fun, innovative features in your outdoor-living spaces.