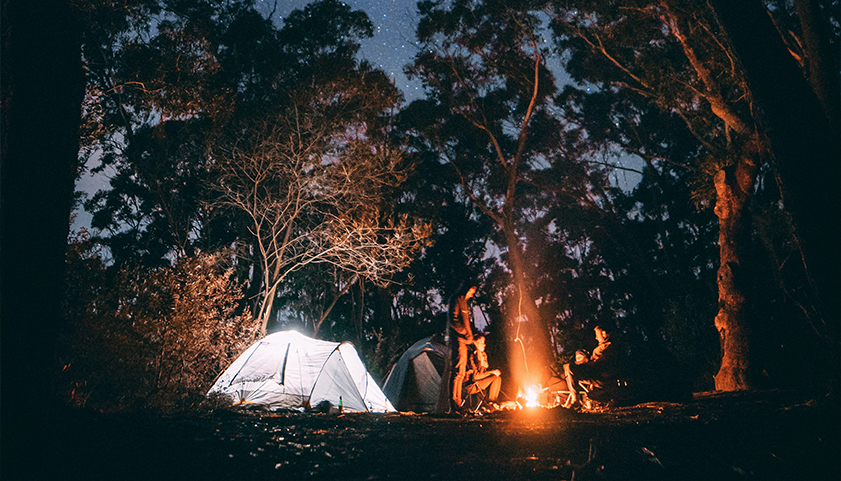 Whether you are new to the camping craze or a camping aficionado, it's always great to find fun new spots to check out when you are heading out for a weekend in the wilderness. This list showcases four great campgrounds around the Greater Pittsburgh area that are worth checking out.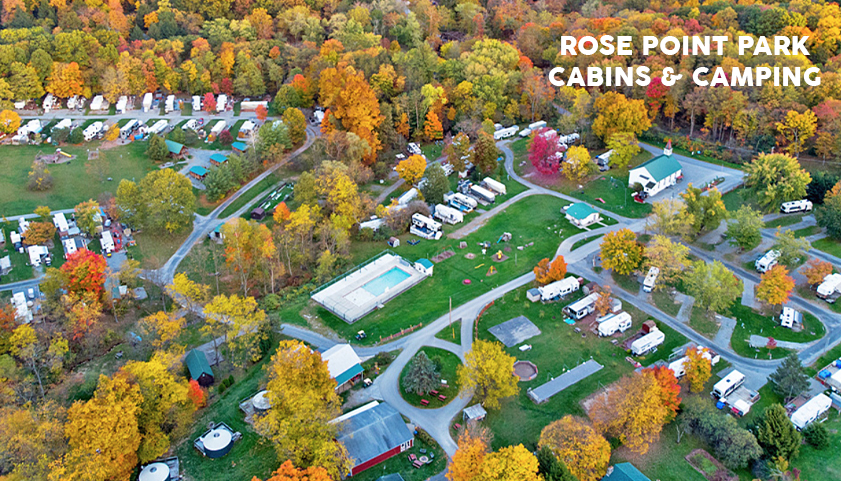 1. Rose Point Park Cabins & Camping
This campground is located in New Castle, PA, roughly 45 minutes north of the city of Pittsburgh. This family-owned facility offers something for everyone, including but not limited to, a heated pool, two playgrounds, stocked stream and pond fishing, an arcade, & bike trails. Full hook-ups are available and pets are welcome! A previous camper shares, "Definitely would go back. It's a beautiful place…5 out of 5 stars if you ask me." Pack up the camper and head up to Rose Point, for an enjoyable experience for everyone in the family.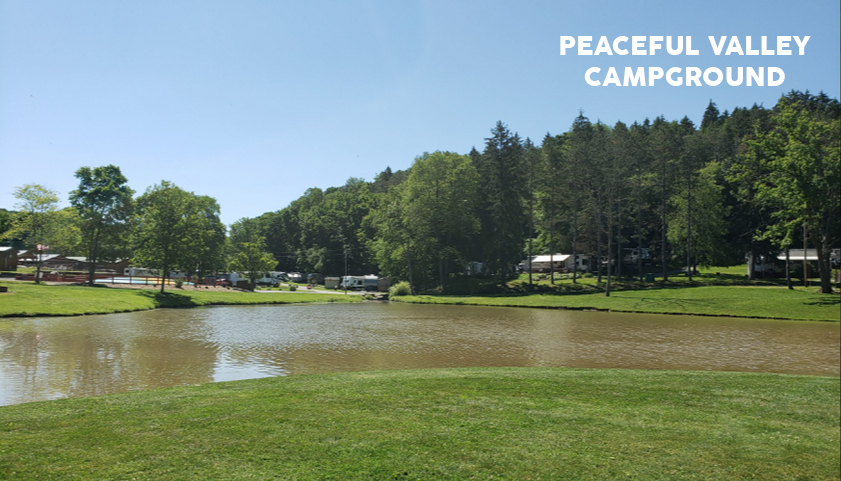 2. Peaceful Valley Campground
The family-friendly campground is located a little over an hour north of the city of Pittsburgh, in a small area, West Sunbury. There is plenty to keep all ages occupied including, a heated pool, unique jumping pillow, game room, and the Red Fox winery. There are also so many activities scheduled all throughout the season, starting from opening weekend at the end of April all the way to the end of the season in October. A recent review reads, "The name says it all. It's very nice and well maintained…The owners Shelby and Bill are some of the nicest people you will meet. This is the best campground in Butler." There is lots of fun to be had at Peaceful Valley.






3. Four Seasons Camping Resort
This 850-acre campground not only hosts the typical amenities that most campgrounds offer, but it also possesses 35 miles of ATV trails. Another unique aspect of this camping resort is that if a tent or RV is not your style, there are cabins and motel rooms available to stay in as well. There is a snack bar and store on-site too. A five-star rating describes this camping resort as, "a really great place" that has, "something for everyone". Four Seasons comes "highly recommended".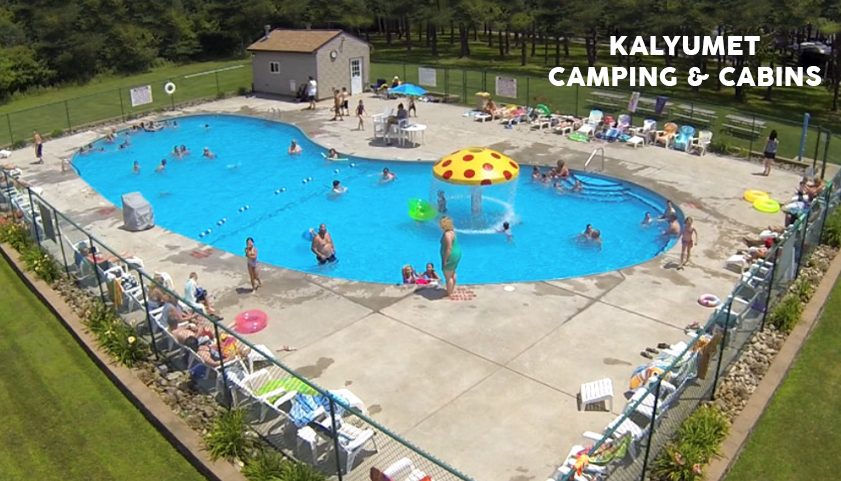 4. Kalyumet Camping & Cabins
Kalyumet Campgrounds is located in Cook Forest, roughly 2 hours away from the city of Pittsburgh. The name itself means 'Welcome', and you certainly will feel that way when you visit. Not only is this family-oriented camping resort filled with unique activities to do on-site, but it is also located nearby to many local options as well. Visit the playgrounds with little ones, or at an additional cost, you can take the teens to play a round of laser tag, and mini-golf, or to experience the Escape room at the Kalyumet Fore Fun next door. You can take part in traditional camping with a tent or camper, but there are also motel-style rooms available. Make sure you check out all the fun activities planned for the season ahead, like the Power Wheels Cruise or Kids Carnival. A new review states, "The owners and staff are extremely friendly. I'd give 10 stars if I could." A star-worthy spot to add to your list.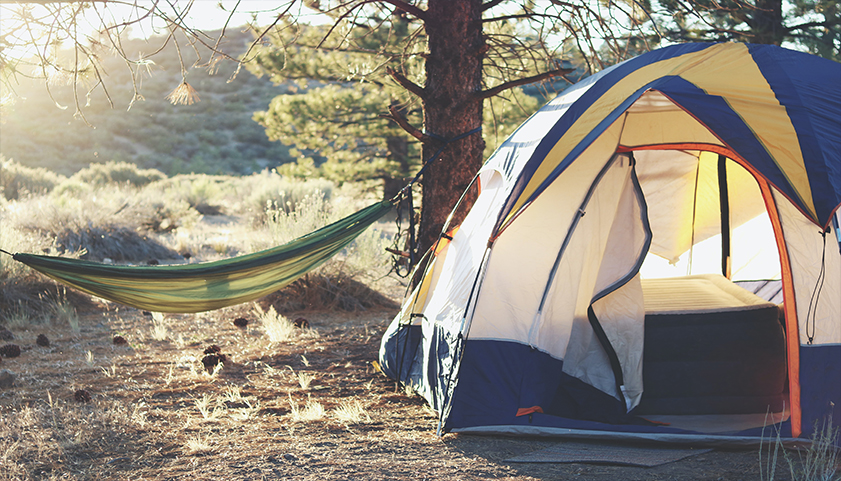 Now that you know where to go, it's also important to be prepared for your outdoor adventure. Before you pack up to go, make sure you double & triple check the weather. Being prepared for intermittent rain or cooler evenings is crucial for making your camping experience enjoyable. In case there is some rain in the forecast, make sure you pack extra sets of clothes, especially socks. When you are going in and out of the camper or tent, socks and pants are prone to getting damp, so having more on hand is a good idea. Also, it's important to keep in mind that dressing for the weekend away should be of the utmost importance. Function over fashion. Having extra garbage bags packed up in the camper is also helpful when clothes do end up getting wet, dirty, or soiled on the trip. Some other things to keep in mind to bring are; extra chargers for devices, blankets for staying cozy in the evenings when the sun goes down, hand sanitizer for keeping hands sterile in a pinch, and board games or cards to keep little ones occupied when that unexpected weather pops up.

Don't forget to check out lots of spots, do some research of your own, and have a great time when you head into the great outdoors.