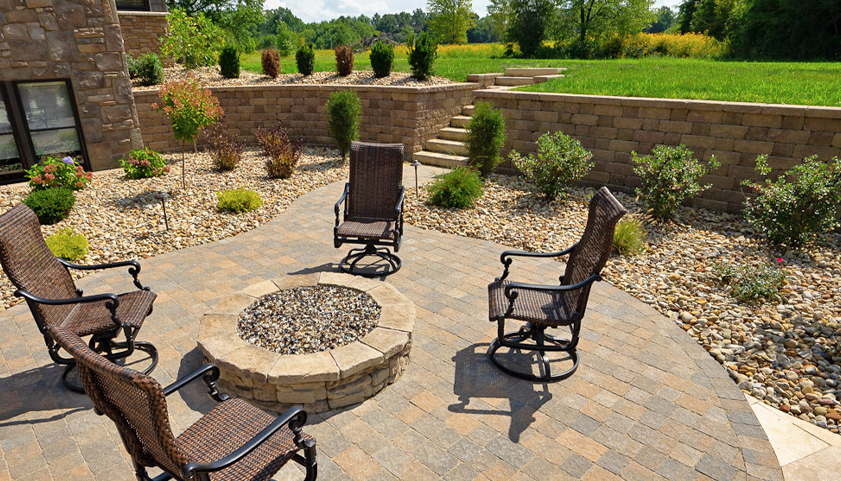 It's fall and you are ready to start planning for your future outdoor projects. The money is saved, and the excitement is there, but the vision is unclear. Over the next few blogs, we are going to dig into what options are available for outdoor-living spaces, additional features to utilize, and how to supplement with softscapes.

So, what are hardscapes? Hardscapes can be defined as structures created with manufactured products that are used in landscape architecture. The term 'hardscapes' has become more popular recently to describe outdoor-living spaces created with paving stones, wall blocks, concrete, etc.

There is also lots of range when it comes to hardscapes. Landscape architecture can range from standard retaining walls to full-blown patios with grill islands and fire pits.

Let's define some of the options for you: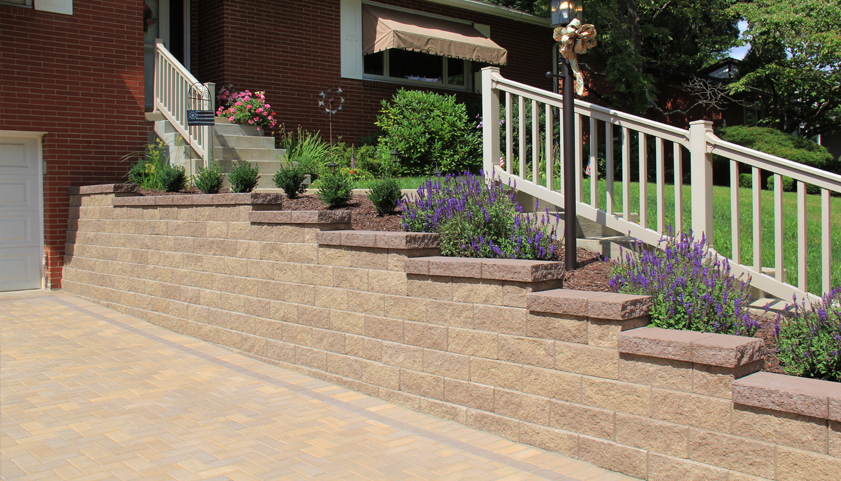 Retaining Wall – Retaining walls create a barrier that holds back the ground from sliding on slanted or sloped landscapes. The major benefits of a retaining wall include soil management and increased usable space. Retaining walls are typically constructed from manufactured concrete products or natural stones.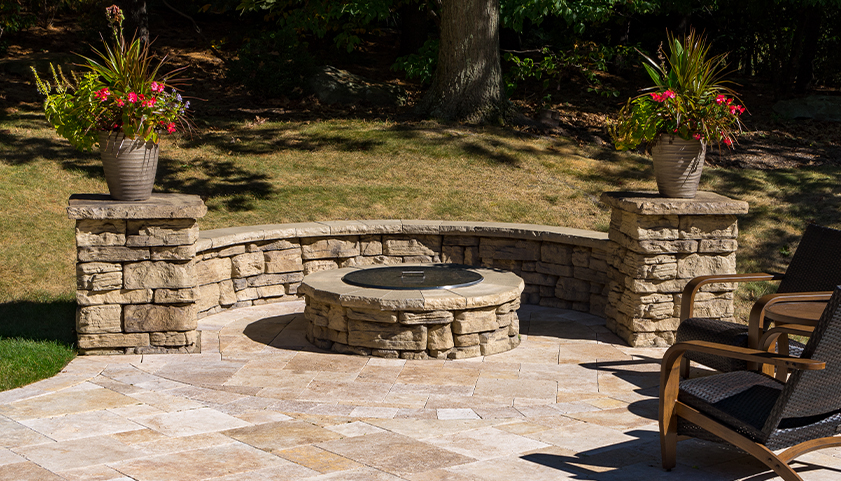 Sitting Wall – Sitting walls are often built as free-standing or integrated seating structures in outdoor spaces. They provide spacial breaks throughout landscape architectural projects and reduce the need for purchasing additional seating.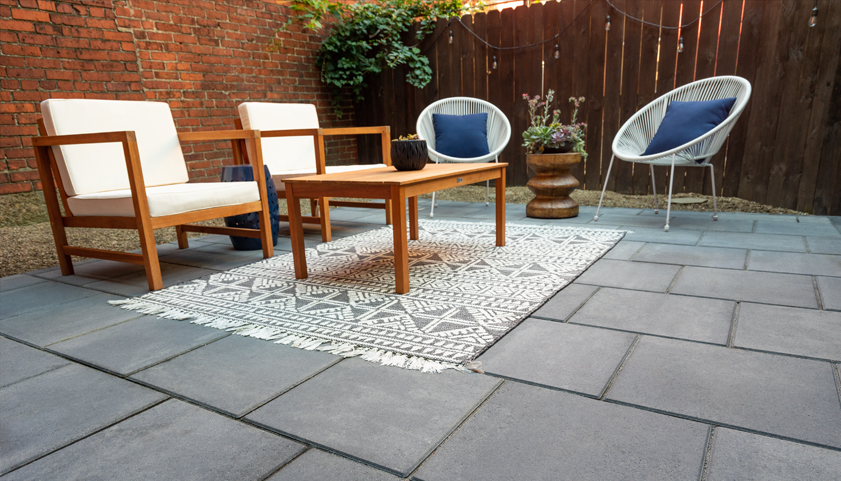 Patio – Patios are typically constructed with interlocking paving stones or poured concrete. They are durable outdoor areas that create a clear, level spot to extend the livable space outside the home.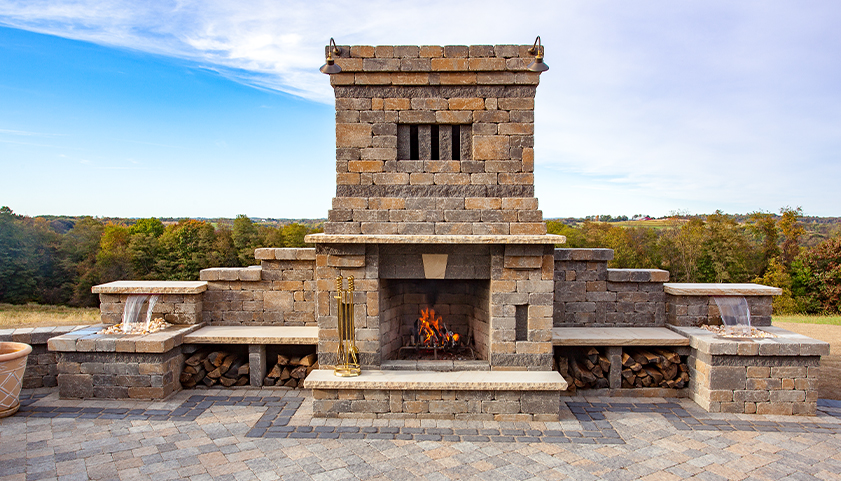 Fire Features – Fireplaces and pits are added into outdoor spaces for heating and ambiance. The addition of these features can extend the seasonality of your outdoor spaces too. They can be constructed out of masonry products, or natural stones. Free-standing units can also be used.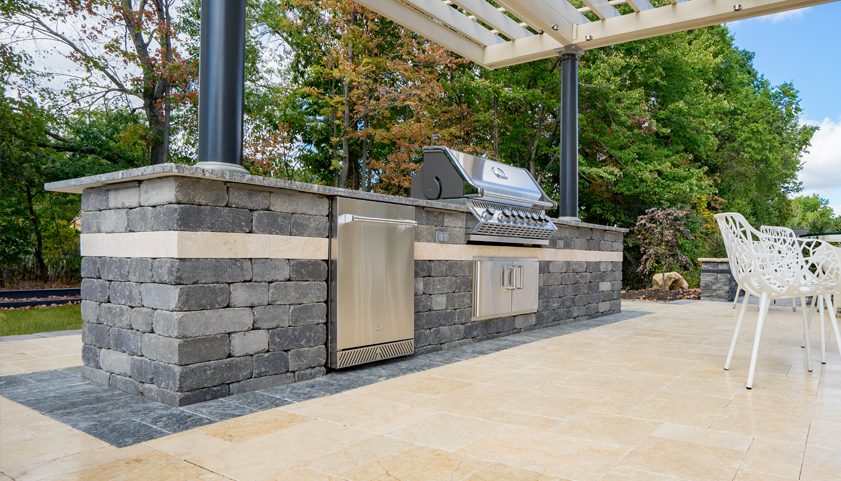 Outdoor Space Upgrades – In addition to the traditional hardscape options, spaces can be upgraded with outdoor kitchen areas. These spaces can include full kitchens with electricity and plumbing, grill islands with a cooking component, or just simple bar seating.

It's crucial to keep in mind the number of hardscapes you choose to install. Too much concrete and hard surfaces can make your yard feel too commercial and uninviting. The ultimate benefit of a hardscape installation is giving you the ability to fully enjoy your outdoor-living area.

In preparation for installing hardscapes, read this blog: Hardscape Projects From Start To Finish